Portable power supply "Energy Station MES-TR470"
Description
Overseas model shown.
Reliable constant power.
Durable Lithium Ion batteries.
Intelligent power management system.
Features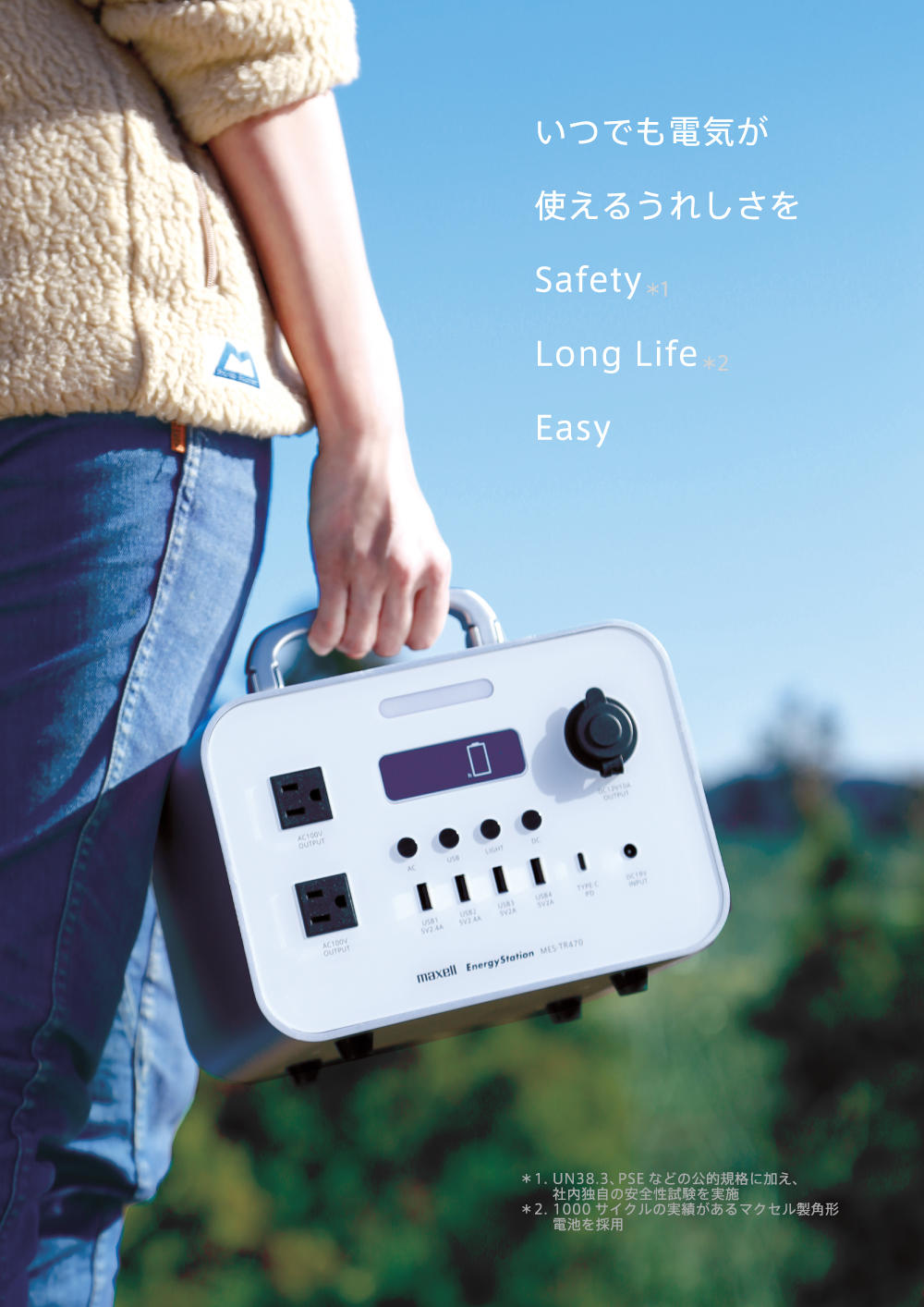 Equipped with reliable batteries made by battery manufacturers
Battery performance can be charged 1000 times repeatedly.
The safety standards are PSE, UN38.3, UL1642, IEEE1725, and KC. With charge / discharge cycle characteristics, it maintains a capacity of about 80% even after being used 1000 times, and exhibits excellent discharge characteristics even at large current discharge (1C).
In addition, the portable power supply itself consumes less current, so it can be charged once a year. Even when connected to a power source, the battery management system (BMS) manages the charge capacity appropriately and you can use it immediately when needed. A white color that is easy to find even in dark places, and a durable and simple aluminum case design.

Large capacity 474Wh (effective capacity is 400Wh *)
Easy-to-understand LED display
You can check the remaining time and capacity that can be used with the LED.
∗ By suppressing the effective capacity to 400Wh (about 85%), the battery is not loaded and can be stored with the AC adapter connected.

Unique sine wave inverter circuit
MaxellTrueSineWave = MTSW 採用
Cleans the waveform of charged electricity. It can be used for precision equipment such as personal computers and smartphones, which are easily affected by the quality of electricity obtained from outlets.

Clean & silent
Since no exhaust gas is emitted, a clean environment can be maintained indoors, and since the noise during use is low, it can be used even at night.

LED light
The amount of light can be adjusted in 3 steps.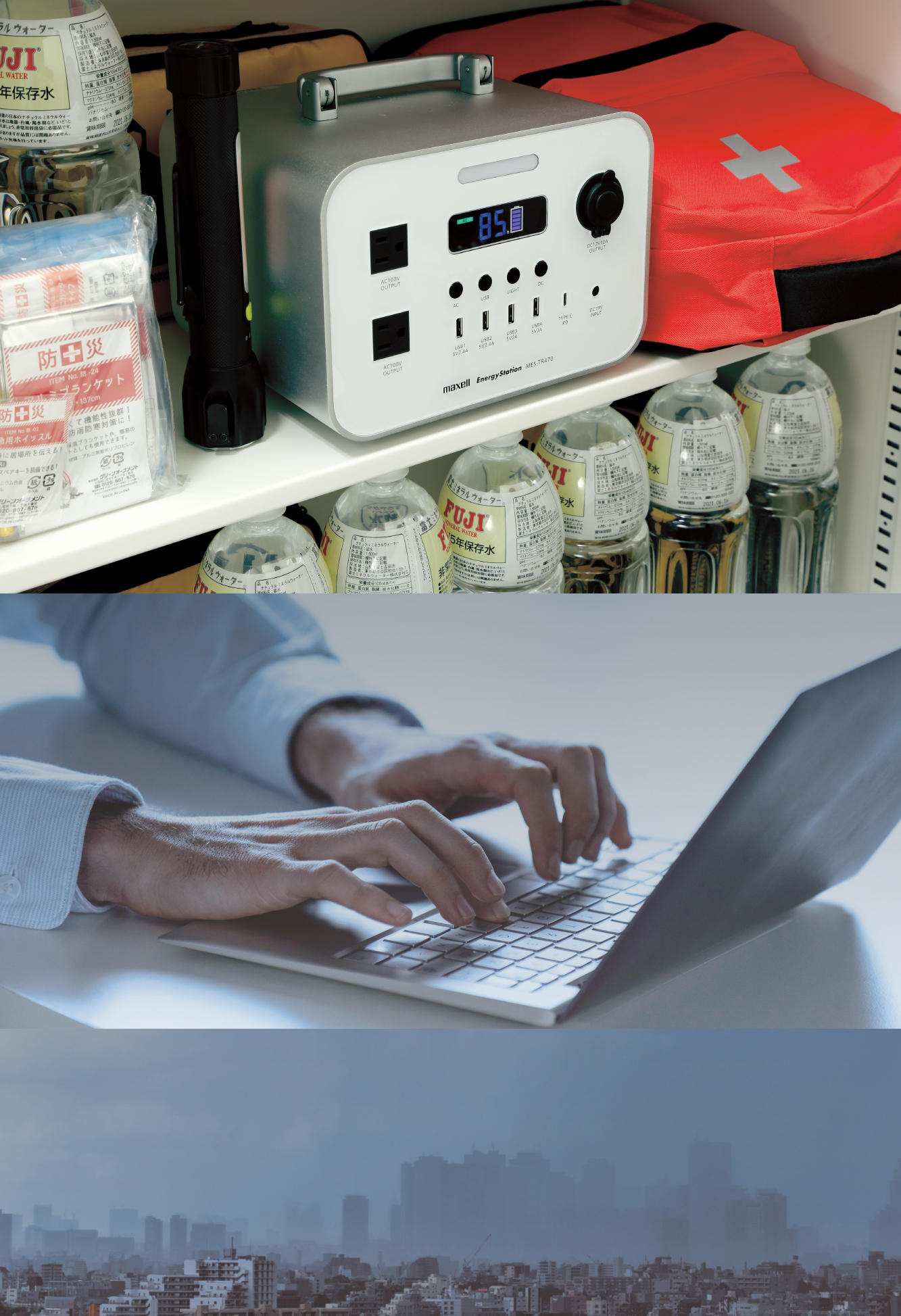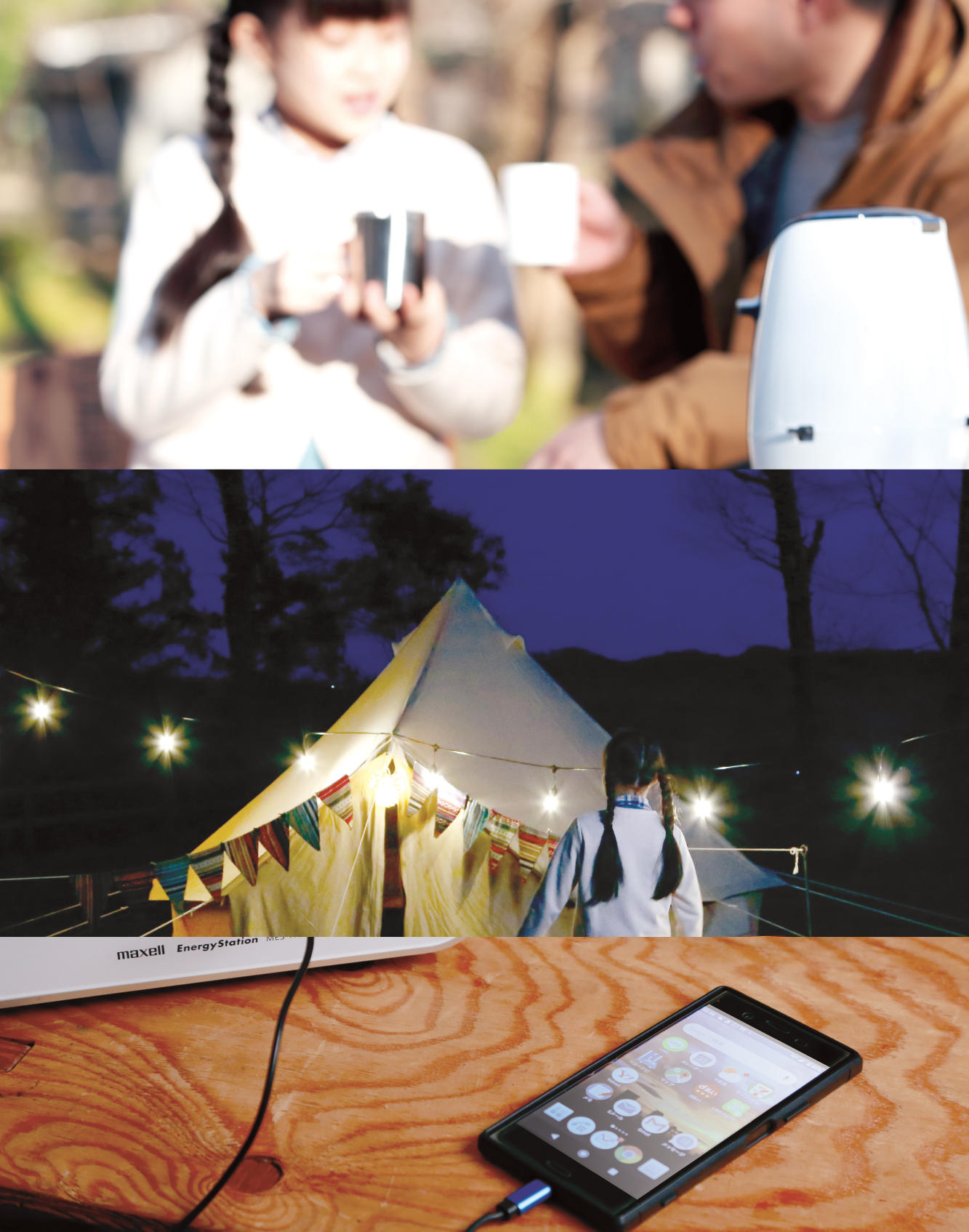 Safe design
The battery management system (BMS) manages the voltage, current, and cell balance, and the four cooling fans manage the temperature appropriately.
It uses a sturdy aluminum body as well as a reliable Maxell battery. In addition to official standards such as UN38.3 and PSE, we ensure safety by conducting our own safety tests.