Description
CLB Coin Lithium-ion Rechargeable
A unique stacked electrode structure enables power of up to 2ItA (140mA).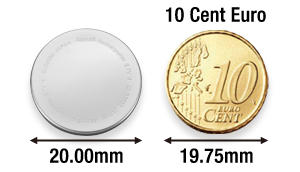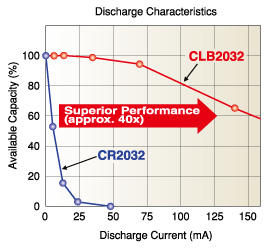 Separator-wrapped positive electrodes help prevent internal short-circuits. Safety is ensured even when external short-circuits occur.
Capacity retention; 90% after 500 cycles
(Cycle condition; Charge CCCV: 0.5ItA/4.2V, Discharge: 0.2ItA/E.V. = 3.0V, Temperature: 20 deg. C)
Higher battery capacity than primary batteries
(CR2032*2; 240mAh, CLB2032; 70mAh x 500 cycles = 35,000mAh). Compared with Maxell's CR2032
High Reliability
Maxell has concentrated its original technologies, accumulated during the development of crimping and electrode coating technologies, into this highly reliable CLB battery. The stainless steel battery body minimizes battery swelling.